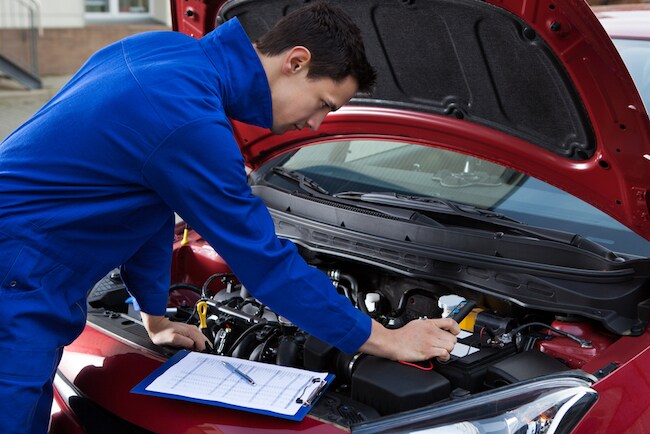 Drivers know it's the time of year to be cautious on the road, especially with the high winds, ice, and snow. Winter has arrived, and with it so has a drop in temperatures. Since inclement weather is to be expected, you can decide to be prepared for the dangerous driving conditions. Take matters into your own hands rather than waiting until the last minute to deal with icy situations by considering these helpful winter driving tips from our Toledo Kia dealer.
Know How Your Car Works in Winter Weather
An important step to being prepared for winter driving is learning how your car handles in snow, ice, and other winter weather. We recommend practicing driving on snow in a parking lot to get a sense of how it feels. Also, locate any helpful driving tools like antilock brakes and electronic stability control.
Stock Your Vehicle
An excellent way to make sure you're prepared for winter driving is to stock your car with items that help you maintain clear vision and careful driving. These can include a snow shovel or ice scraper, sand or kitty litter if your car gets stuck in snow, jumper cables, flashlight, and warning devices such as flares and emergency markers.
Plan Your Travel Route
Before you head off on a drive in risky weather, plan your travel route. Check the weather, road conditions, and traffic before you leave. Don't rush, and allow plenty of time to get to your destination to avoid causing an accident. You should also let others know your anticipated arrival time and your travel route.
Get Your Car Serviced
Since no one wants their car to break down in any season, it's important to have regular maintenance checks for your vehicle at our Toledo Kia service center. You especially don't want your car to break down in freezing weather, so be sure to have any important maintenance taken care of before you head out on the road.
Don't Use Cruise Control When Driving On Slippery Surfaces
A good rule of thumb is to be in complete control of your vehicle when driving in hazardous conditions, so avoid using cruise control when driving on slippery surfaces.
Drive Slowly
When it's slippery and difficult to steer your vehicle, you'll need to drive slowly. Give yourself lots of time to be where you need to be so you don't rush and speed, which could cause an accident.
For more winter driving tips, contact us at Taylor Kia of Toledo!