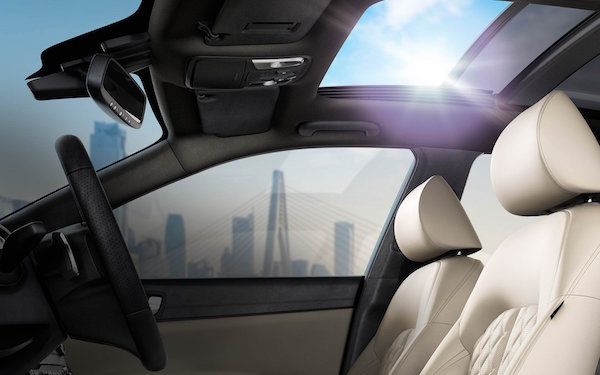 When the weather is warm, it's preferable to drive a vehicle that lets you feel the wind in your hair and the sun on your skin. What better way to do this than to have a panoramic sunroof in your car that gives you the fresh air you crave that's not overwhelming? A sedan that lets Adrian drivers have just this option--as well lots of standard technology and safety features--is the Kia Optima.
Inside, you'll find comfort and convenience, and you can roll back the sunroof for the added outside experience. However, as for which Kia Optima offers a sunroof, the Optima S and Optima EX offer the panoramic sunroof with a power sunshade as an option, while the sunroof and power sunshade are standard on the Optima SX.
Enjoy the Sun in A New Kia Optima Near Adrian
It's important to have the features in a vehicle that you need and want. If a sunroof with a power sunshade is on your list of musts, you can add it as an additional feature on the S or EX trims, or invest in an SX. The inclusion of the sunroof adds just a touch of luxury to the already premium-style cabin; passengers can have both heated and ventilated leather seats, plus natural light and a cooling breeze from a rolled-back top.
At our Kia dealer near Adrian, we realize it's important to meet the unique needs of each of our customers. It shouldn't be an unattainable goal to drive off in the Kia of your dreams, and we try to make it as easy and hassle-free as possible for people to find the model they want. This includes keeping a helpful, knowledgeable staff that communicates honestly and directly with our customers so they know the many different options available to them. The Kia Optima's panoramic sunroof with a power sunshade is just one example of the worthwhile add-ons we can discuss as options or standard features on the model you choose.
For more information on the Kia Optima and the panoramic sunroof, contact us at Taylor Kia of Toledo! Located near Adrian, we also proudly serve Toledo and Wauseon!