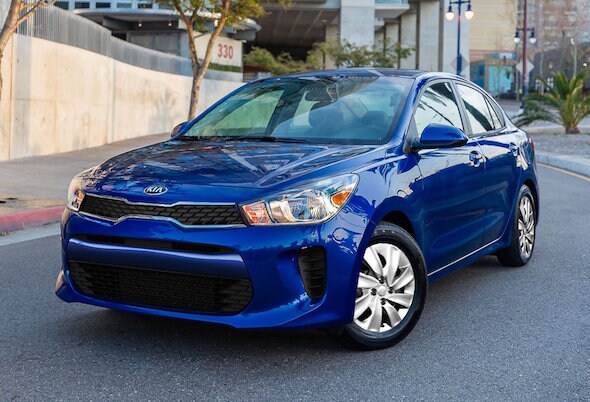 If you're looking for vehicles in Toledo that deliver not only on performance, but especially on style and efficiency, the 2019 Kia Rio and the 2019 Kia Soul are it. The latest generations have a new look beyond their already stylish exterior that drivers will love, and the two offer refinement and sophistication in vehicles that are practical for all drivers. Both vehicles were named Best Buy picks by Consumer Guide publishers. The 2019 Soul won for its excellent passenger and cargo accommodations and its value pricing and the Kia Rio earned the award for its for its impressive value and refinement for the price. Since the 2019 Rio is one of the best-riding and quietest vehicles in its class, it's apparent that the brand knows how to create vehicles with exemplary ride and road manners.
The 2019 Kia Rio and Soul Bring Style And Comfort to Toledo
In both the new Kia Rio and the Kia Soul, you'll find exactly why the vehicles have received so much praise. The test drivers at Consumer Guide log more than 100,000 miles every year evaluating vehicles and use objective criteria such as price, features, performance, accommodations, fuel economy, reliability records, and resale value, to assess each vehicle in real-world driving experiences. As a result, they know what to look for when picking a Best Buy, and both the Rio and the Soul offer a valuable package.
Customers at our Toledo Kia dealer should take a look for themselves at the various amenities in each vehicle. The Kia Rio offers plenty of refinement in its many safety technologies, including autonomous emergency braking, standard rear view camera, six airbags, stability control and tire-pressure monitoring. Other standard equipment includes Sirius satellite radio, Bluetooth, and USB port and charger. In the Kia Soul, you get just as many features, like Apple CarPlay and Android Auto, as well as Bluetooth and optional harman/kardon audio. These features are housed in a unique, distinctive vehicle that impresses with good fuel economy and a turbocharged engine.
For more information on the 2019 Kia Rio and 2019 Kia Soul, contact us at Taylor Kia of Toledo.