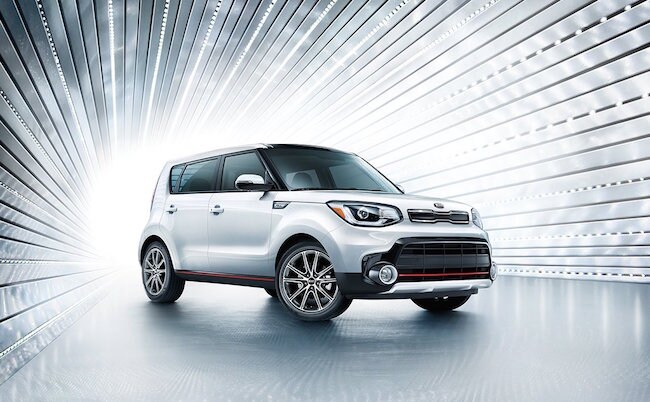 It's important that your vehicle can handle well on slippery roads and rough terrain, so a car that is just as prepared for this as it is for everyday smooth driving is a must. As a result, at our Kia dealership in Toledo, we often receive questions about which Kia models are All-Wheel Drive (AWD). Kia has a line of reliable vehicles that are both fun and capable in difficult terrain and climates and the Kia Soul is now one of them. One of our favorite models, the Kia Soul, has been the subject of this question, and we're pleased to say that this model will offer an all new switchable system of intelligent AWD.
Kia Soul in Toledo
The Kia Soul moves toward a more global architecture form in its newest generation. It has been tested on a snow-covered track to prove the intelligence of its new all-wheel drive. This is good news for Kia Soul enthusiasts in the Toledo area who want the funky vibe of the Soul but also the capability of an SUV in poor driving conditions. When it gets to be difficult to travel due to inclement weather in places like Ohio, drivers will appreciate the manufacturer's decision to combine utility with style. The newest all-wheel drive addition will also boost performance. The 2019 Soul is the full package for drivers because it is supplied with features that make driving easier; the AWD system is no exception.
The Kia Soul is also prepared to please customers with its other innovative, powerful performance features. Currently, there are two engines available for the Kia Soul, a 130-horsepower, 1.6-liter, four-cylinder engine as well as a turbocharged version making as much as 200 horsepower. Since the Kia Soul has been able to win several awards, including winning Car and Driver's 2018 best subcompact SUV, the addition of AWD would make it the ultimate subcompact SUV that drivers can rely on.
For more information on the 2019 Kia Soul, contact us at Taylor Kia of Toledo.