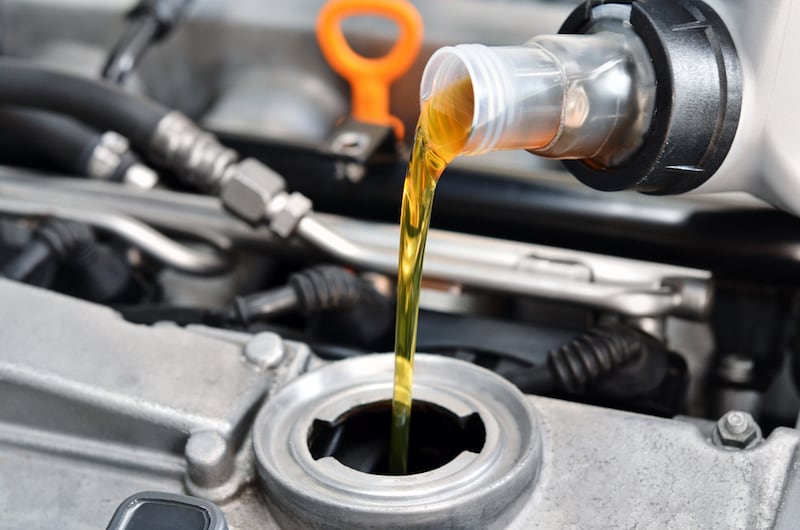 It can seem like a hassle to bring in your Kia for service at our Kia service center, but it's important to prioritize the means of transport that connects you to your busy life. One maintenance task that's important to perform regularly is an oil change, and many people don't know how often they should have this done. The answer can be found in your vehicle's owners manual where it lists your Kia model's service intervals, but in general, we recommend that you have your oil checked every 5,000-7,000 miles. However, it varies depending on the model as many new cars can go as long as 10,000 miles without needing their oil changed. Depending on how often you drive your vehicle, this can be pretty often in a year, so our Toledo Kia service center near Adrian, MI and Wauseon makes sure to offer our customers Kia service specials year round.
Where Can I Get An Oil Change Near Me?
At our Toledo area Kia dealer, we want to help customers realize the importance of the car parts that keep their vehicles running. Whenever one component has a defect, this has a major effect on the performance of your car. A vehicle's oil lubricates the different parts inside the engine so they can move efficiently. As oil breaks down from dust, dirt, and debris contamination from the engine and the environment, the oil can't provide this crucial function. If you have damaged car parts from a lack of lubrication, luckily our Toledo Kia dealer near Wauseon and Adrian, MI offers a variety of parts specials in addition to our Kia oil change service so you can get back on the road in a safe vehicle without breaking the bank.
Questions About Oil Changes In Toledo
There are a lot of questions drivers have about the type of oil to put in their vehicles, as well as when their specific model should receive an oil change. Synthetic oil is a good option for drivers who are willing to pay to get the most from their gas tank. Between conventional oil and synthetic oil, synthetic is more expensive because it can last for up to three times longer than conventional oil. Synthetics also allow for more horsepower and efficiency from your engine because it produces less resistance in the engine. To pinpoint your Kia model's oil change interval you can:
Check your owner's manual.
Check the oil once a month.
Understand your driving conditions. If you're driving in rough terrain and driving frequently, you'll have a shorter interval between oil changes.
Check your model's oil life indicator
Make an oil change a must-do before a road trip
Never exceed 10,000 miles without an oil change
For more information on Kia oil changes, contact us at Taylor Kia of Toledo! Located in Toledo, we also proudly serve the Wauseon and Adrian, MI areas.